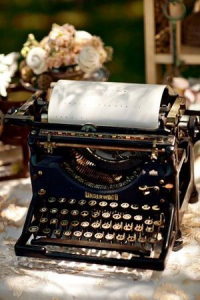 Jeffree Wyn Itrich
I write. It's not just a vocation, it's my passion.
I have created content for a wide range of audiences on a variety of topics, from feature profiles to travel articles to fiction. The bulk of my work, however, has been covering healthcare. I've written about domino liver transplants, Alzheimer's disease, complicated cardiovascular surgeries, clinical research, and childhood diseases, to name a few topics. Because I am obsessive about my own writing, I am equally fixated when proofreading and copy editing the work of others.
Some people think that writing about difficult subjects has to be staid; it doesn't. Complex topics require imagination, and innovation, telling the story in a different way. I have a keen understanding of what people want to read, and how they want to read it. I know how to engage the reader with a "hook" that will compel the person to read to the end. I pride myself on being able to take most any idea and turn it into a blog post, web or print article, or a newsletter.
To date, I have written four books, and more web content and print articles than I can recall. I have been a contributing author to nine Chicken Soup for the Soul books. In my spare time, I pen a website, The Goodness Principle, that focuses on the good around us. I am versatile because I am curious; I have an insatiable need to understand the world and how it functions. I thrive on writing assignments about the unfamiliar; it gives me an opportunity to research and learn something new. I also write fast and accurately, thanks to my graduate school education at UC Berkeley's School of Journalism.
It's not easy to write about oneself on a page like this, to beat the chest, gorilla-style, and say to the world -- "Hey, look at me, I'm really good!" Writers can be a bit introverted; it's hard to toot our own horns and yet, we know that if we don't, we won't write much for a living. So, why pay attention to me?
I am accomplished because I am tenacious, I never gave up, I never stopped working at becoming the best writer I can be. It took a long time to become the writer that I am and develop my expertise and skills. I didn't wake up one day and say, "Hmm, think I'll be a writer." My defining moment, if you can call it that, was deciding to listen to a voice that had been urging me for years to follow my instincts, and develop my innate storytelling abilities. Since then, I have come to realize that writing is a part of my being, as essential as eating and breathing. It is what drives me, what gives me purpose and joy.
Expertise My experience spans healthcare, features, profiles, the human condition and stories that inspire. Much like an artist with a brush, I paint with words. I am skilled at creating content that "sings" for websites, enewsletters, blogs, books, magazine articles, brochures, flyers, press releases, business summaries, professional papers and research reports.
Skills Content development from concept to the finished document, writing, blogging, newsletters, web, magazines, social media, and nearly obsessive research skills, with particular expertise in the medical field. In addition, I am a meticulous proofreader and copy editor. If your work has a typo or grammatical error, I will find it.
Location West, Texas